One week ago, Eleanor proved her mettle by delivering Marigold's first litter of piglets. Without hesitation, Eleanor hopped right into position, caught babies and dried/stimulated the little ones as they came out.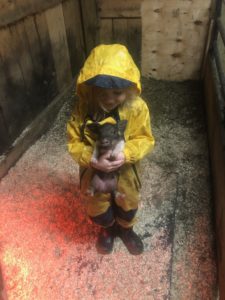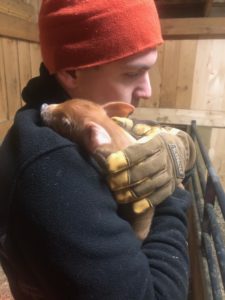 Marigold was a rock star, handling labor and delivery without issue and has been caring for her babies like a rockstar. She is gentle with them, but good at getting them where she wants them. Her nursing is clearly effective as they are growing like champs. Eleanor is thrilled to have new piglets to snuggle and love (okay, maybe Jeremiah and I are also enjoying the piglet snuggles!).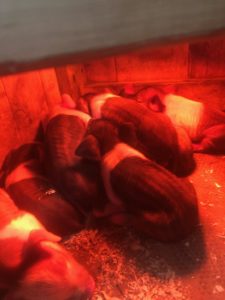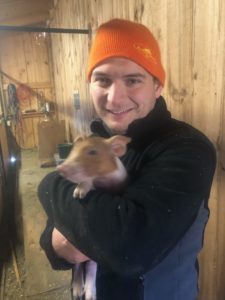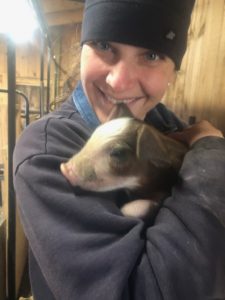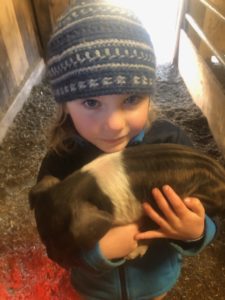 In separate news, grandma Rose plays Simba on the rock in the winter pasture while Sam the boar takes a sunshine nap.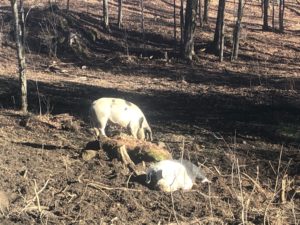 If you are looking for piglets to raise, give us a shout by phone or email (sweetbearfarm@gmail.com) or like us on Facebook and send a message that way. We also have 2020 maple syrup to tide you over until the new crop is ready in March and April – we can ship anywhere in the U.S.!!