Maple Sugaring at Sweet Bear Farm
In 2018 we made our first maple syrup. It was a project 2 years in the making, starting with ordering the evaporator and committing ourselves to "making sugar."
We attended the open houses at Leader, Lapierre and CDL near Burlington VT in April 2016 where we met up with our friends from Moose Mountain Maple and the youngest generation of sugar makers kept us in line.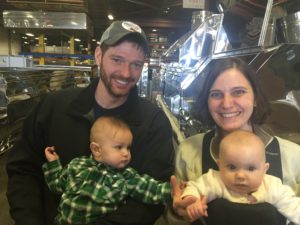 After the open house, we placed the order for the arch and pans, and Jeremiah began designing the sugar house, working off a 1977 sugar house sketch from the UVM Extension Maple program. We determined siting for the sugar house for access, drainage and power, and began clearing the trees.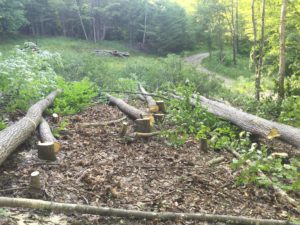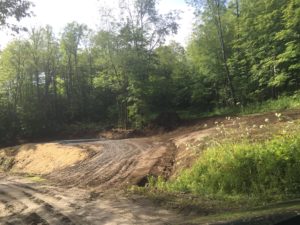 Then came the construction process.
Steve Heller out of Randolph poured a slab for us. He also poured the foundation for the barn in 2015.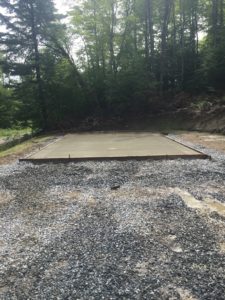 Due to time constraints and responsibilities, Jeremiah did the vast majority of the construction on his own, creatively raising the frame, putting up the rafters and affixing the roof. He did have some very important help.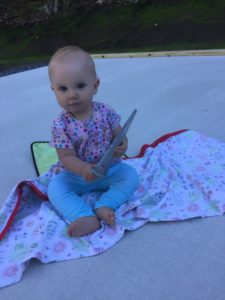 It was a huge undertaking, starting from the ground up.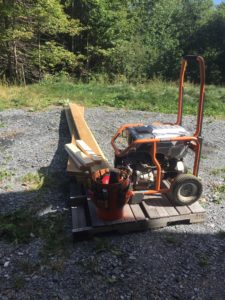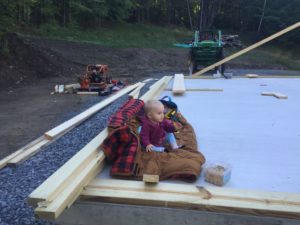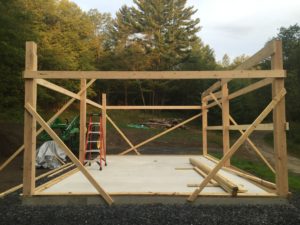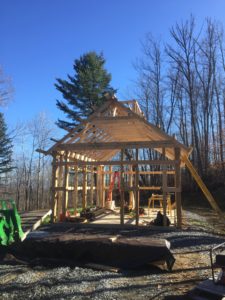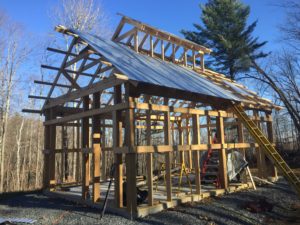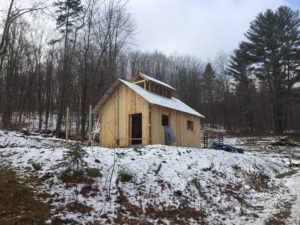 The final product is certainly impressive, and more so given that he did nearly everything alone!