Pastured pigs
A herd of pigs joined the farm summer 2016.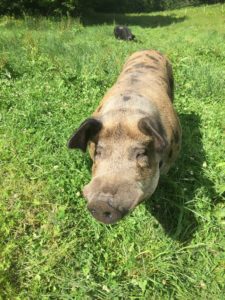 Our first litter was born March 13, 2017 the day before a Nor'Easter dropped 2 feet of snow on us.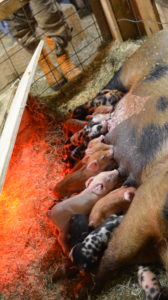 We will sell piglets, hopefully in the spring and fall. If we have piglets that aren't sold, we'll raise them for meat and sell the pork by the whole or half pig, depending on client's desires. Details regarding availability of piglets and pork will be posted to the blog due to the fairly frequent nature of the updates.