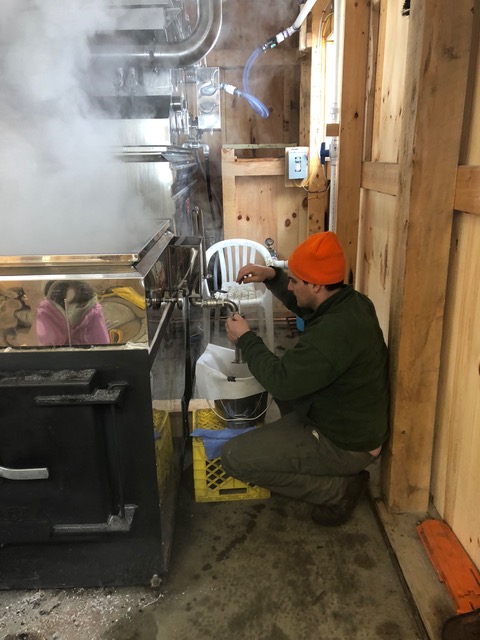 This is our second year making delicious maple syrup in Corinth. With the addition of the steam away system to our arch, the process has become more efficient, which means it's also more enjoyable. We were able to boil larger volumes of sap in shorter periods of time. As such, we were able to make larger volumes of syrup and canned our first bulk barrels of syrup.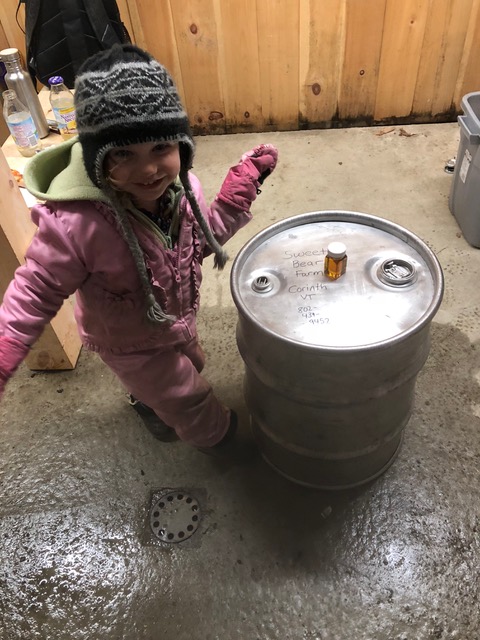 We had our trusty helper making syrup by our sides. Miss Eleanor has been with us at the sugar house for every boil and has maintained her key role as the chief taste tester. She reports that this year's maple syrup is of excellent quality. If you are in need of maple products, send an email or give a call, we'll be happy to stock you up.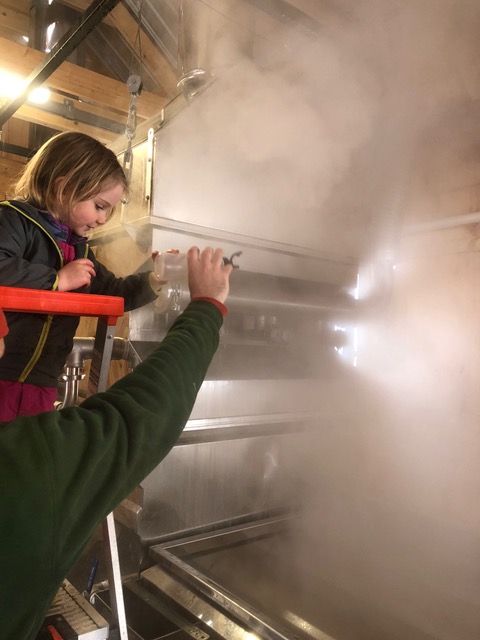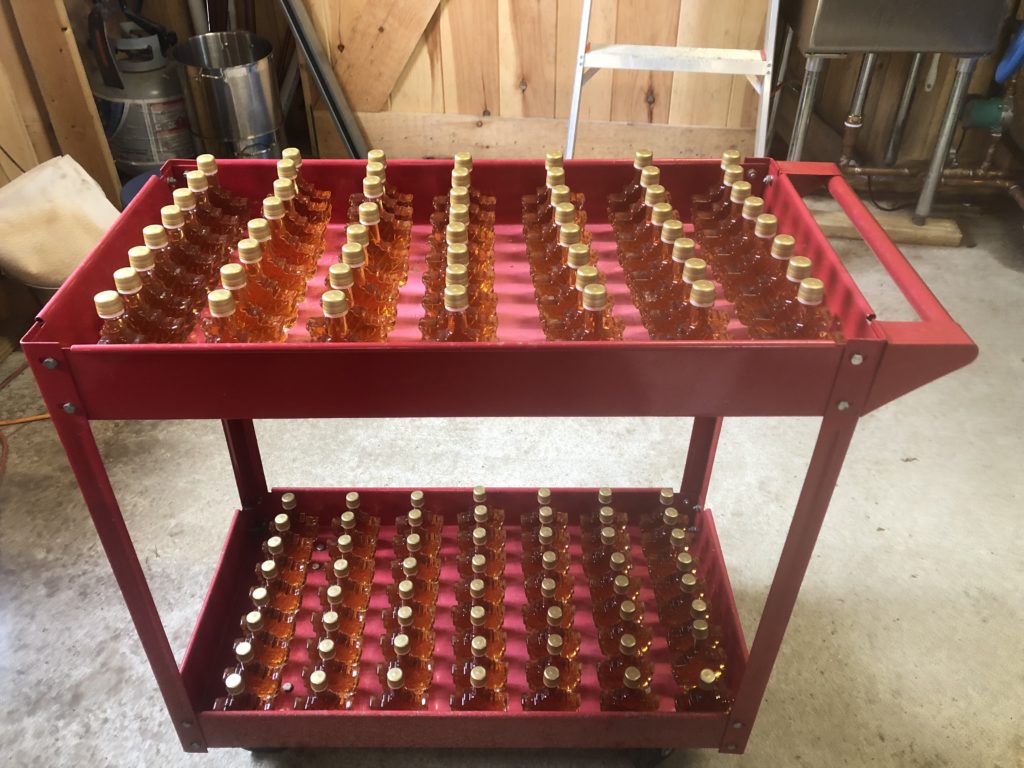 The piglets are getting big, ready to head to their forever homes this week. They were out and about this morning before Eleanor helped me fix their fence. After the fence was fixed, it took a short while for them to learn the boundaries and stop wandering about.
We're enjoying the warmer spring days, although it likely means sugaring season is now over. Our road had been holding up well, despite the rain we're currently getting. Hopefully this week will bring some dry and warm weather so the road can continue to dry out. If you're in the neighborhood, drop on by for a cup of coffee or tea with a maple candy, see the piglets (Ruby is due soon, so there will only be about a week with no piglets), and pick up some fresh maple syrup.