You wouldn't be able to tell that the first day of summer is just 2 weeks away by some of the weather we've had. I went out for a pre-work hike on Tuesday and it was 40 as I set out. Despite the "refreshing " temperature, it was a beautiful hike, with rain drops on the leaves glinting in the gentle rays of morning sun. The birds serenaded me and Forrest as we hiked past delicate spring beauties
multicolored violet species,
and many others I've yet to learn.
Life has been busy since the end of sugaring. Ruby had a litter of piglets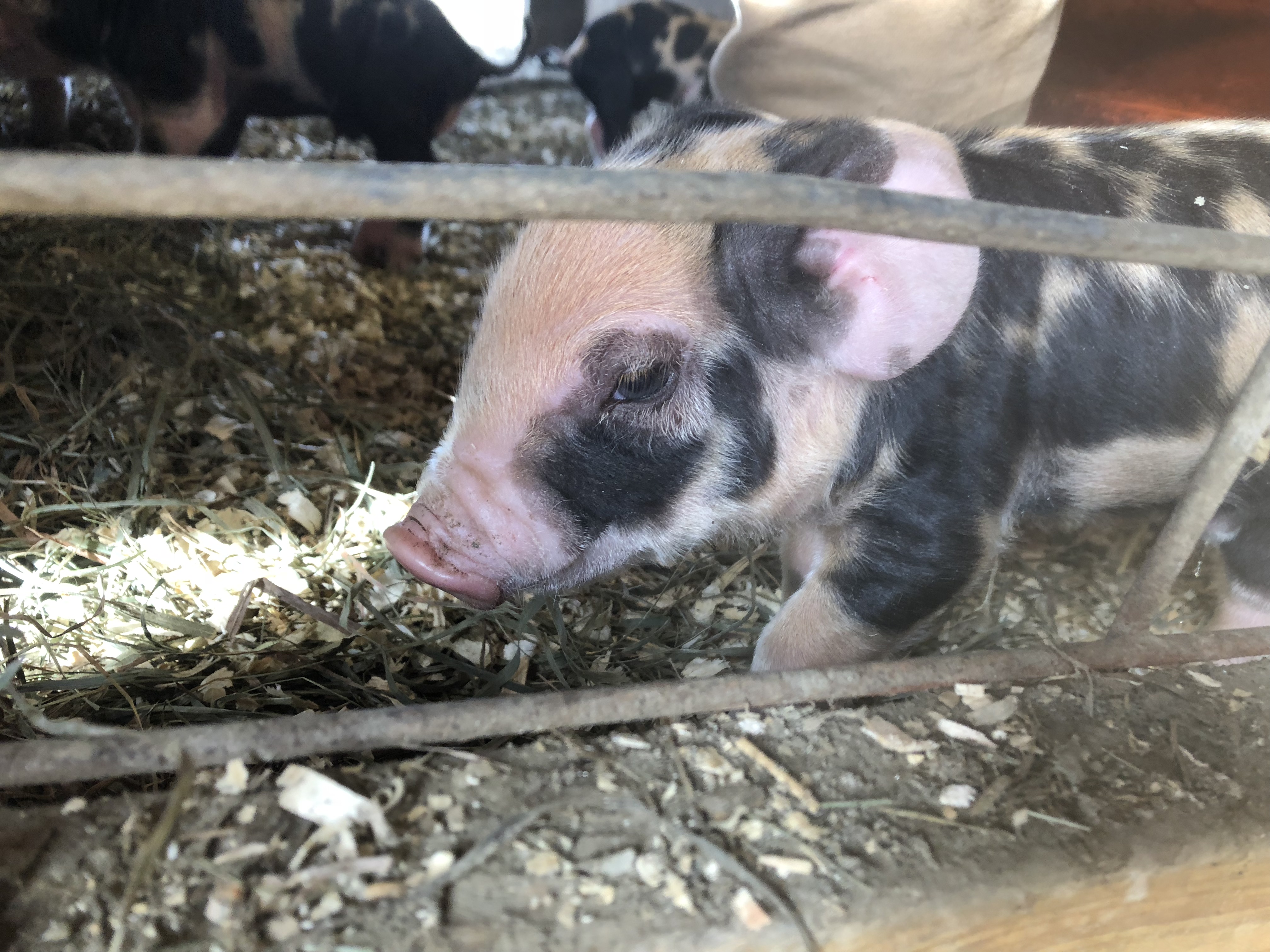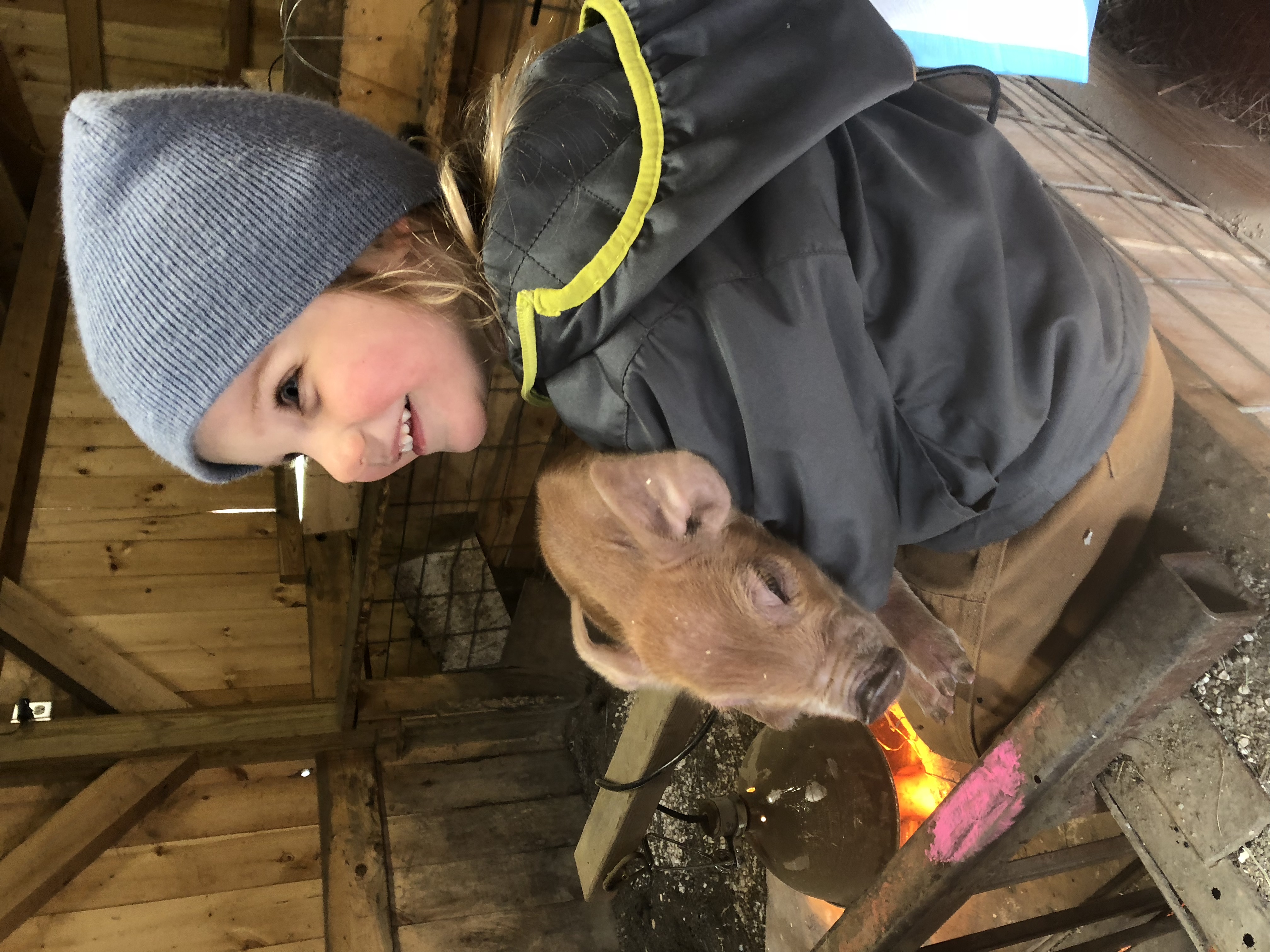 Which have grown up and gone off to their forever homes
We have a new sow on the farm, Black Betty, aka buckshot Betty. She's still acclimating and the jury is still out as to whether she'll integrate well into the herd. So far she is not a fan of the other pigs.
(She's also not keen on posing for photos.)
However, the other big pigs are…
at least if there are scratches involved.
Today was very exciting for Eleanor who has been asking for baby chicks for months…our meat birds arrived. They'll grow for 6-8 weeks and then be ready for the freezer. We may have some extra if anyone is interested. Message me for details.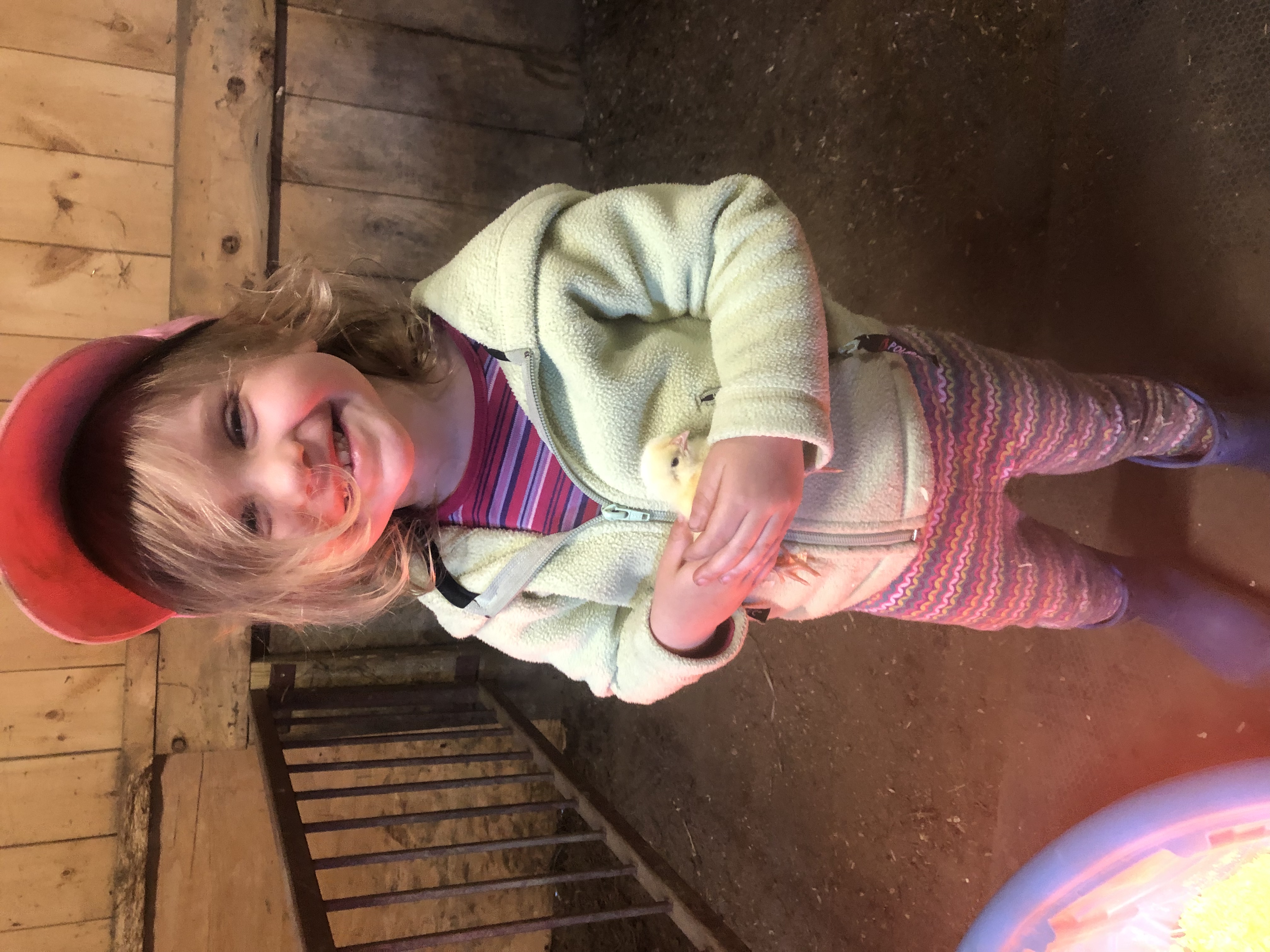 As usual, never a dull moment on the farm! We have 2019 maple syrup, if you need some, message me!