Purdy set the bar high with the first farrowing on the farm: 17 live piglets and 3 stillborn. One piglet was so big he held up the works and Jeremiah had to reach in and entice him along. Before Jeremiah fixed the problem, we chatted with our vet, who suggested swinging down to the White farm to borrow some oxytocin. Eleanor the adventurer and I took a trip down there, Eleanor decked out in her pig-jammies, to borrow a few mls of oxytocin…kinda like borrowing a cup of sugar while baking, right?
Eleanor thought that was a great adventure…she got to see a whole barn full of cows, which, despite living on a pig farm, are her favorite animal. A big shout out to Elijah who sent us on our way with a syringe ready to help Ms Purdy move things along. In our absence, Jeremiah had been able to remedy the hold up, but, now we were ready, if needed!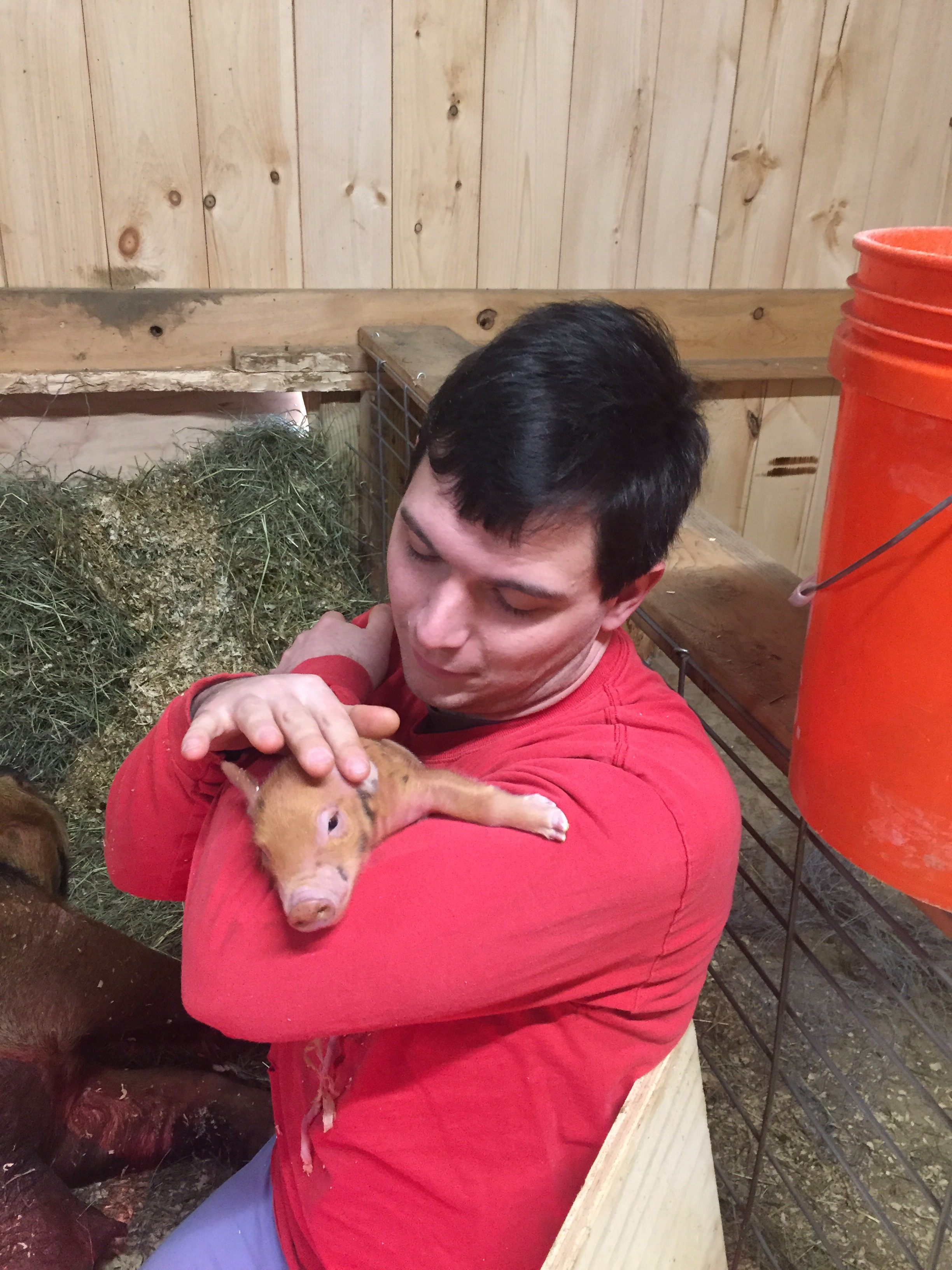 We also had visitors to help us along. Marja helped deliver a few piglets while her son Zaal helped feed the other pigs.
We'll post more pictures tomorrow after we've had a chance to download from the big camera.
That was quite an adventure…