Although many aren't happy with the return of more seasonable temps, here at Sweet Bear Farm are relieved! We still have work to do in order to be ready for sugaring, and warm days/cold nights makes the sap flow.
We have been working on preparations.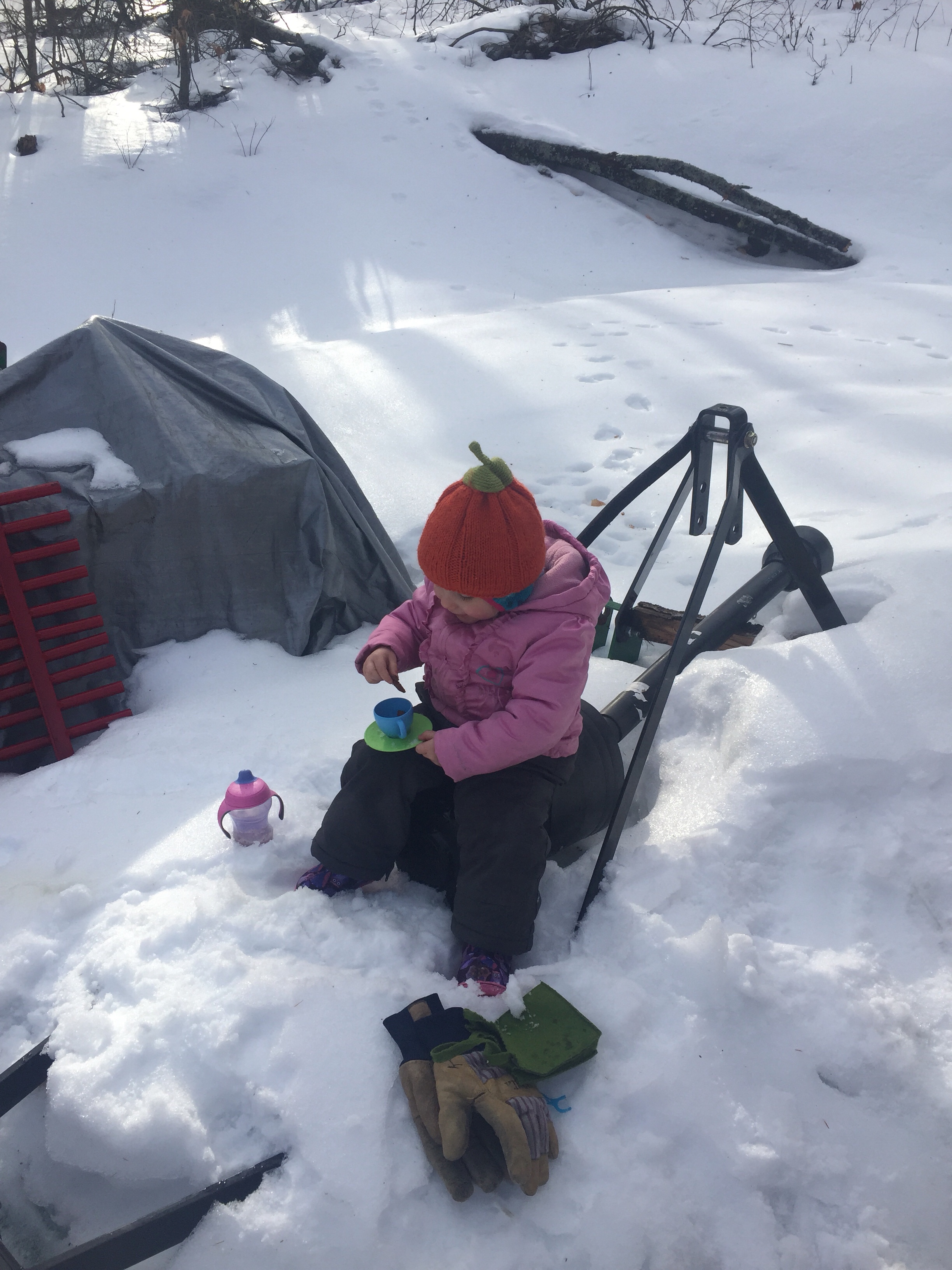 Eleanor is a great side kick, and reminds us to take frequent breaks.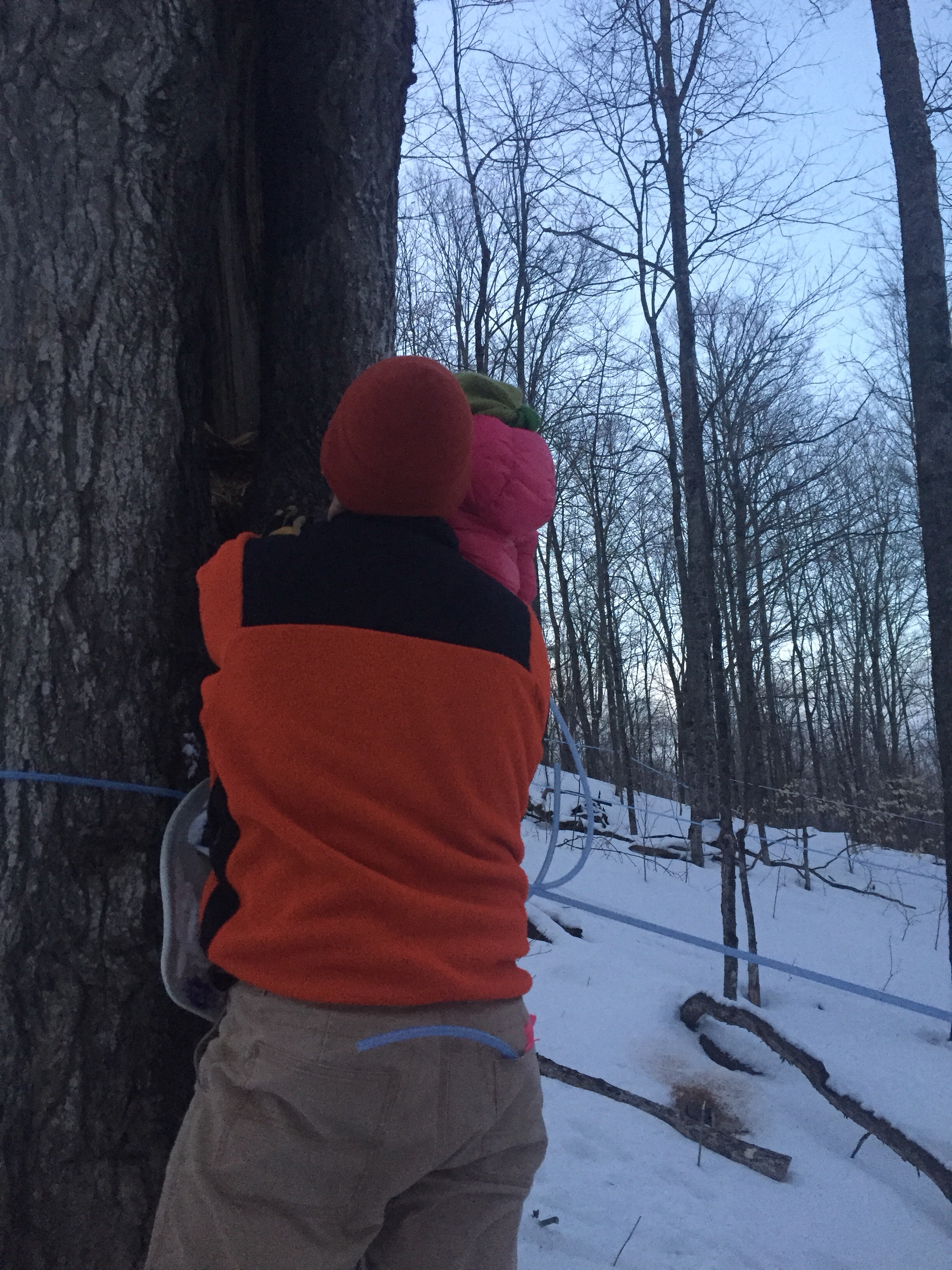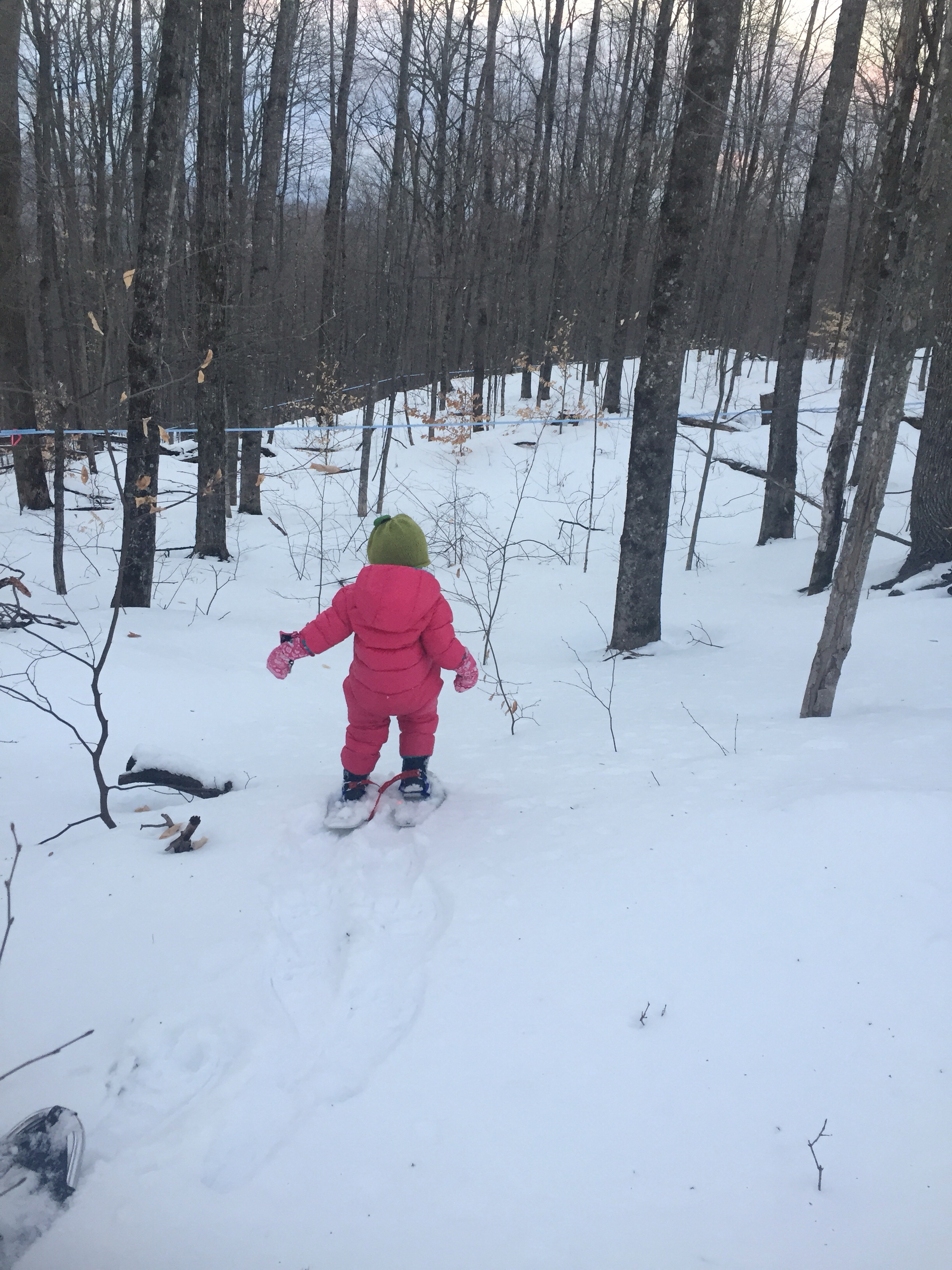 We've been busy getting laterals and drops up. We'll tap in the next couple weeks so we're ready when the warm temps come again.
Jeremiah has the vacuum pump working and we'll have the tanks set and plumbed soon. Fingers crossed, the next time the temp rises and the sap flows, we'll be down in the sugar house and sap will be boiling!