Sugaring In The Summer!
You Need Some! So click HERE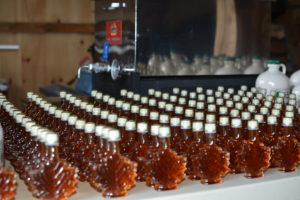 We spent some sugaring time in the barn, not the sugarhouse, and not at 10 degrees! 🙂
A custom order for wedding party favors prompted some summer canning of our bulk syrup from this springs activities. Of note, it is a smidge easier to do, well, everything, when your not working in ever plummeting temperatures and locked in the throes of Vermont's greatest season: the muddy one. The long and short of it is: we have shelves of maple syrup and we'd be happy to help fill yours with same. 😉 Sizes range from 50mL novelties to Gallons and everything in between. If we missed you in the spring, we've got you covered. You can call, email, write… heck, even tell a pig (though I've begun to question their integrity in such matters, their commission are steep)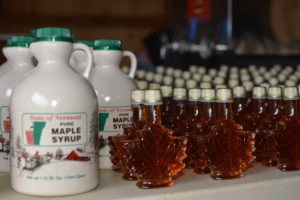 We are happy to deliver when practical and ship when needed, catapults are in beta testing.